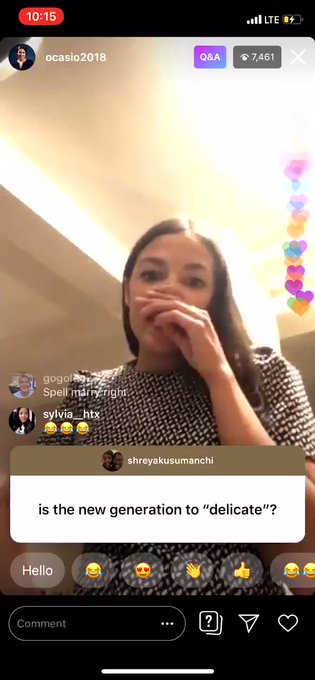 Rep. Alexandria Ocasio-Cortez (D-NY) says:  "One thing that I love so much about mill — this new generation is the radical acceptance that I see from so many and they actually take time to read and understand our history, the history of the labor movement, civil rights, history of racial struggles, history of economics, history of the United States, history of colonialism."
I know those people she loves. Many of them are members of Circle of Hope forming the next generation of the church. Many of those members go so far as to see themselves as "transhistorical." They not only know the history of things, they are part of an eternal now with their ancestors in the faith (like the real Valentine). They keep making history with all those faithful people from the past. I love them at least as much as Alexandria Ocasio-Cortez does.
I think I feel about Circle of hope like Paul did about the church in Rome, planted as it was in the first century's facsimile of a megalopolis:  "I thank my God through Jesus Christ for all of you, because your faith is proclaimed throughout the world" (Romans 1:8ff).
But what about those who have lost history?
However, I experienced a jarring collision between my Headspace trial and Jane Pauley on the DVR last night. It did not make me happy about the way history is going and being lost.
The Headspace app I spoke about in my speech last night taught me and many, many others to shut out the world and live in the present moment. The app provides a cartoon version of Buddhist practice for anxious millennials, especially. Their withdrawal reflects "the Buddhist way," which includes this kind of teaching: "Buddhists reject identity by saying the self is empty Anatman. They reject reality because they do not believe in external reality. They reject presence because their goal is absence, absence of suffering."
Buddhism is a pretty big tent, these days. But pop Bushism on apps fits right into the fearfulness that leads people to find ways to shut things out and just be in the moment, history included.
When I got home from the meeting at West Tulpehocken, I sat down to watch the rest of CBS Sunday Morning. It spent a lot of time on the 75th anniversary of the liberation of Auschwitz. Here's the best story.
The people who have spent their whole lives and millions of dollars preserving Auschwitz, so no one forgets what happened there, are frightened. As each remaining survivor dies, there is a bit more slippage in society's grasp of the history. The CBS reporters lifted a paragraph out of the Wikipedia page about Millennials to make that point:
A February 2018 survey of 1,350 individuals found that 66% of the American millennials (and 41% of all U.S. adults) surveyed did not know what Auschwitz was,[226] while 41% incorrectly claimed that 2 million Jews or fewer were killed during the Holocaust, and 22% said that they had never heard of the Holocaust.[227] Over 95% of American millennials were unaware that a portion of the Holocaust occurred in the Baltic states, which lost over 90% of their pre-war Jewish population, and 49% were not able to name a single Nazi concentration camp or ghetto in German-occupied Europe.[228][229] 
Meanwhile, reported hate crimes are on the rise (see this WP story about kids!).  The Brookings Institute collected data to show how Trump's persistent racist and xenophobic rhetoric increases hate crimes. For instance:
Another study, based on data collected by the Anti-Defamation League, shows that counties that hosted a Trump campaign rally in 2016 saw hate crime rates more than double compared to similar counties that did not host a rally.
It is disheartening to anyone who knows what Auschwitz is to think that world leaders can find followers willing to scapegoat despised people groups and unleash hate in their direction.
Don't gasp, act
Maybe more people will "tsk" than gasp when they read about the sorry state of the world. Thank God Rep. Ocasio-Cortez can find hope in the good people rising up in her generation. I am encouraged by the people of our church who keep hope alive.
But I don't think any of us should be surprised that people are so wicked. I have a B.A. in history and quite a few years of personal history, now. It would take quite an effort for me to overlook how people keep inventing new ways to express the same old evil. Evil is redundant. When i saw the evil portrayed in Parasite, my first response was, "This movie is so redundant!" It was almost like people who love Bong Joon-ho's "fresh look" have forgotten the 1930's, or 1880's, or 1780's or Nebuchadnezzar.  Bong hasn't. One of his favorite movies is How Green Was My Valley, which is the same old story of cruel capitalists and their throwaway slaves.
Jesus-followers apply the same old hope to the same old wickedness and keep the possibilities of forever alive. We have to keep our ability to be appalled intact as Trump and Bloomberg corrupt the populace swimming in the mud of their mudslinging. The people least capable of enduring the same kind of evil that could build an Auschwitz are the ones who will commit more hate crimes and scare people enough to barricade themselves in their countries, homes or minds. I hope we are not afraid to face these poor people and save them. First we need  to make a real relationship with God, especially now that we really need one. And we need to let that love build us into a community of others who share it. From that authentic community, we need to act with all we've got, to answer every piece of hate with the power behind the love that transforms it. We need to gasp. Even more, we need to keep acting.