I have been pretty much hobbled this week, so I decided to replay a very old blog post that just a few of you read a long time ago. It seems appropriate, as I have spent much of the week with Gwen in the hospital; I had to miss the funeral of my dear friend's mother; I endured a cyclone bomb of snow and cold; and I did not manage to get all the important work done for our important cause. Yet, as I was writing this, that wonderful old feeling of peace was again given by God. I hope you can enjoy it with me.
Now may the God of peace make you holy in every way, and may your whole spirit and soul and body be kept blameless until our Lord Jesus Christ comes again. God will make this happen, for he who calls you is faithful.  — 1 Thess. 5:23-4 , New Living Translation
Yesterday I woke up and my back felt a little better. I am slowly getting over my bidecadal back thing. So I felt a little foolish as I hobbled across the street, looking like some old dwarf from Middle Earth, to drop off my keys at my mechanic's house — he had graciously offered to take my car in himself. Only I had not been to his house in so long that the wrong address I wrote down seemed plausible and I put the keys through the neighbor's mail slot! We discerned this via cell phone when my trolley was about to descend underground.
So yesterday my body was not working so well and my inner workings seemed a tad whacked, too! So what is Paul telling me in the scripture above?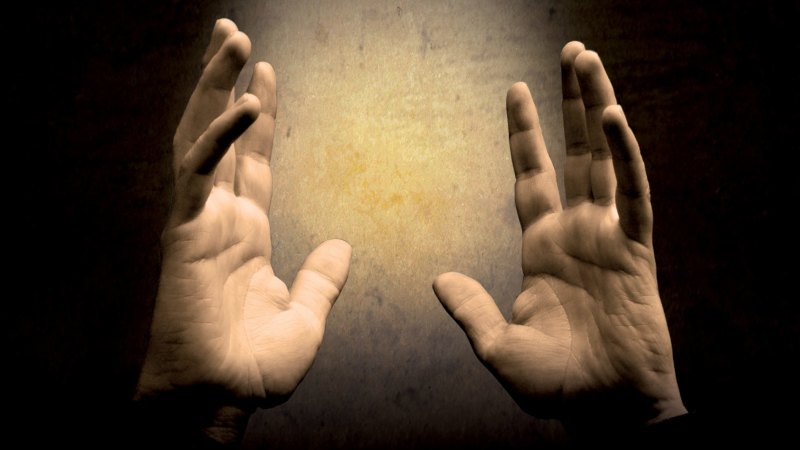 For in thing, he is reminding me that my trials are rather insignificant compared to those of others. My friends have chronic illnesses. They can't get their weight down. They are locked in immoral sexual relationships. They have been betrayed or abused by people they love. They can't find a job. Their dreams have been overrun by faithless comrades. Their cells aren't as vibrant as they'd hoped. They've been sent into war. They can't get along. Their refrigerator died and their Bubba Burgers spoiled.
Whatever Paul might be saying, they are having a hard time hearing anything but the alarm system in their mind going off.
I don't know what God might be saying to them, for sure, or whether my friends will be listening at all. But I am hearing two further, important things from what Paul is saying:
1) The first is about God. God is the God of peace. God is our Lord, Jesus. God is faithful. God can and will make me holy and whole, Jesus will come again. God is taking a lot of initiative.
2) The second is about my situation. Peace is a possibility. I am set apart for something good. All of me, inside and out, has a destiny because of what Jesus did and does and will do, not because I work that well. I can trust him in the middle of the mess.
And there is just a lot of mess. The leaders of the church felt knee-deep in it last night. It was interesting. I think that the more we talked about what a mess we were and everyone else, too, the better we felt. At the end of the conversation, I think we all realized that our backs were aching and our keys were locked up in the neighbor's foyer — either God saves us, or we're dead.
That's realistic. And you know what? The more realistic we got the more courageous we felt, the more truth we told, and the more our laughter was freed up.
My body and mind feel a little better this morning. But I'm not sure that is the point. God will make what needs to happen happen. If I have to pursue it with a hobble; that's OK.
Subscribe to Development! Hit the "follow" button after you type in your email. Thanks for reading!